For a TV series that premiered nearly four decades ago, The Equalizer has had a surprisingly robust afterlife. In 2014, Denzel Washington took over the role of Robert McCall from the late Edward Woodward, who portrayed the character in the 1985 TV series. Following the success of the first Equalizer film, Washington returned for The Equalizer 2 in 2018, and the film franchise's success in turn led to an unrelated Equalizer reboot TV series on CBS starring Queen Latifah. Now, in The Equalizer 3, Washington will bring his time with the franchise to a close, as McCall's attempt to find some peace leads him to face a final threat.
Antoine Fuqua has directed all three Equalizer movies, and he crafted a conclusion for McCall's story that will play out on the big screen. Fandom recently spoke with Fuqua about what influenced this story and his approach to the action in it. Notably, rather than naming other films, Fuqua cited the main character himself, Robert McCall, as the one influencing the action. However, Fuqua said the film's setting played a big role as well.
MCCALL TAKES ITALY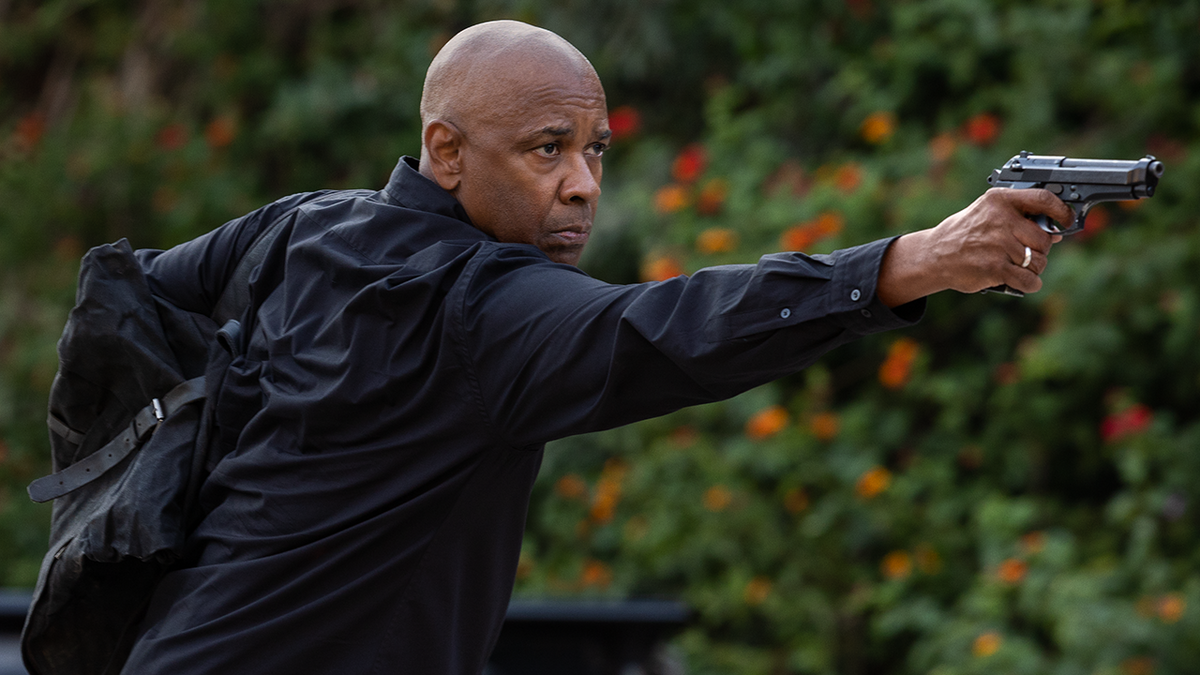 "There was no real influence except for Robert McCall – that's the biggest influence," explained Fuqua. "How Robert McCall would deal with any situation is like dialogue for me: 'What would he do?' So I create the action based on the character and where he is psychologically. That's how I design it."
Early in the film, McCall finds himself somewhat involuntarily spending an extended time on the coast of Italy. Most of the movie was filmed on location, which only added to the authenticity of McCall's growing feelings for the country and its people. And the longer he stays, the less McCall wants to leave. According to Fuqua, the setting for this story came about because he and Washington both felt an affinity for Italy.
"Being in Italy, there's so much great history, rich culture," said Fuqua. "That was the [other] biggest influence. Being in the setting, being in those environments, looking at the history, looking at the texture, going to the museums, going up to the Amalfi [Coast]. That was my biggest influence. Italy has such a great history of art and violence. That's really where I was coming from with the action."
Surprisingly, McCall really makes a go at stepping back into civilian life, which evokes familiar retired gunslinger stories from classic Westerns. Fuqua indicated that Italy proved to be an ideal location to tempt McCall to finally take stock of his life.
"[We were] just trying to find a place that felt like he may settle down," noted Fuqua. "A place that I know Denzel loves, Italy, as well as myself. And a small fishing town off the grid felt like it was something Robert McCall would do. A place that's unexpected. That's how Italy came about."
This Reunion is Fire
During the story, McCall sees something that troubles him and he passes on a tip to CIA agent Emma Collins (Dakota Fanning). Nearly two decades ago, when Fanning was still a child, Washington and Fanning co-starred in Tony Scott's action thriller Man on Fire. Once Fuqua learned that Fanning was interested in reuniting with Washington for Equalizer 3, he moved quickly to make it happen.
"I got a call from Todd Black, the producer, that Dakota was interested and I told Todd that 'I need to meet with her right away,'" recalled Fuqua. "We had lunch that day, and I love Dakota. Obviously I loved her and Denzel in Man on Fire."
As for Washington, Fuqua recalled, "When I called Denzel and told him that Dakota wanted to play the role, he was thrilled. He loved it. And so it was great to see them with that same chemistry coming back together on the screen."
MCCALL'S MASTERPIECE
There are some spoilers ahead for The Equalizer 3!
When asked about his favorite sequence to film, Fuqua was quick to mention the movie's climatic showdown, as McCall goes full horror movie villain on the criminals who have attacked and terrorized his new friends in Italy.
"I like McCall's final masterpiece," related Fuqua. "Killing all the bad guys, I enjoyed that. Not any [action sequence] in particular. Without giving anything away… the final death… I enjoyed that quite a bit."
Fuqua also insisted that this story truly is the end for Robert McCall, at least as far as showing more of the character's future. However, after this interview was conducted, Fuqua told NME that he considered an Equalizer prequel movie featuring a de-aged Washington with some of the CGI magic that was used on Harrison Ford in Indiana Jones and the Dial of Destiny. In subsequent interviews, Fuqua has also pondered using another actor to play a younger McCall, including Denzel Washington's son, Tenet star John David Washington.
All of which is to say, if The Equalizer 3 proves to be another hit, we may potentially see more of McCall after all, albeit in his earlier days.
The Equalizer 3 will hit theaters on Friday, September 1.
---
Fast X Director on Furious' Future and Incredible Hulk as the MCU's True Start
The post The Equalizer 3 Director on Why Italy Was the Right Setting to Wrap Up the Story appeared first on Fandom.