Warning: Full SPOILERS for Scream VI follow… 
The sixth Scream movie sliced and diced its way into theaters this past weekend, scaring up the biggest box office opening for the long-running mystery slasher franchise to date. And Fandom readers showed up in full force for this Big Apple-set scarefest, helping the Scream Wiki spike a whopping 81% over the movie's opening days.
Scream VI gave us the return of the Carpenter sisters, Sam and Tara – played by Melissa Barrera and Jenna Ortega – along with Jasmin Savoy Brown and Mason Gooding's siblings, Mindy and Chad Meeks-Martin as they find themselves, a year after the latest Woodsboro killings, being stalked by new Ghostface in New York while three of them attend college.
Franchise Rules Rule
Going hand in hand with those who bought tickets and helped this movie thrive during its opening weekend, the Scream Wiki saw a 38% growth in traffic compared to what it got when 2022's Scream opened.
Not too bad for the first Scream movie in history to not feature central player and final girl Sidney Prescott, played by Neve Campbell. Courteney Cox was back as Gale but the 2022 film had the legacy benefit of having all three of the Day One Scream team.
It should be said though that Scream 5 did have a higher trend rate – up 112% – but that makes sense, since it was the film that awakened a dormant franchise after over a decade.
Final Spot for the Final Girl
Breaking down the Top 10 most-searched pages from the Scream Wiki from this past weekend and you'll see some interesting things…
Ethan Landry
Samantha Carpenter
Billy Loomis
Quinn Bailey
Scream VI
Wayne Bailey
Tara Carpenter
Richie Kirsch
Christina Carpenter
Sidney Prescott
Yes, Sidney beat out Gale, as far as the legacy characters go, even though Gale's in the new movie and Sidney quite notably isn't. Gale does come in a few notches later, at 13, but clearly interest is still high in Ms. Prescott, as fans wait to see if she'll return for a future installment (and it's also possible that some folks, before they saw the movie, wanted to know if Sidney was in the film after all, in a cameo or such).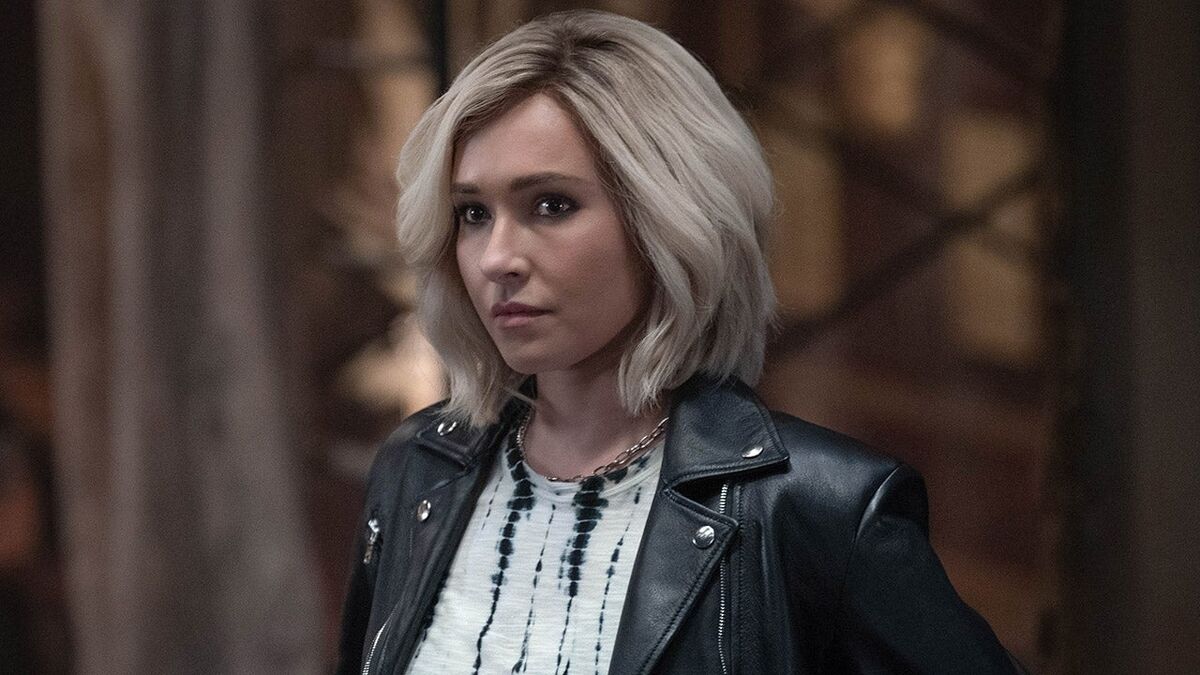 It's a bit surprising that Hayden Panettiere's Kirby Reed didn't crack the Top 10 (it was close, at 12), considering how much of a fan-favorite she was in Scream IV and that many people may not have known going in that she was fully back for Scream VI  – maybe even not being aware of the YouTube thumbnail Easter egg from 2022's Scream that let us know Kirby was still alive.
Other characters not featured in the Top 10 but still getting notable attention were previous Ghostfaces Amber at #14, Stu at 15, and Jill at 19, which is a nice selection from the past movies. This makes sense, given Scream VI directly deals with the history of the Ghostface identity and references every single previous killer by name.
Mystery Mom
Not surprisingly, Sam and Tara both made the Top 10 mix as they more firmly became co-leads of sorts for Next Gen Scream. Sam was at the center of the last film and you could see a lot of interest in the characters strongly connected to her, including both her dad, Billy Loomis, and "new Billy" Richie Kirsch, her boyfriend who was revealed as one of the killers in the last film. Both of those characters may be dead in Scream VI but they still make a lot of impact. Going back to Tara, who had a smaller role in the fifth film, it's also worth noting of course that Jenna Ortega blew up between the release of the last two Scream films thanks to Wednesday.
As for Richie Kirsch — and Jack Quaid, who both donated old home movie footage of himself and recorded new V.O. for some crucial moments in Scream VI's conclusion — the whole Kirsch family was a huge Top 10 hit! And by that we mean Richie, as a previous Ghostface, but also the THREE new Ghostfaces out to get Sam in the new film. Richie's secret brother Ethan, played by Jack Champion, was the true champion of these searches, taking the top spot, though his sister, Quinn, and their revenge-minded father of the year, Wayne, also made big showings at 4 and 6. The family that slays together, stays together.
But these aren't the only connected family members we want to discuss here.
Look at the number nine most clicked on page on the wiki from this past weekend: Christina Carpenter! Some may be asking who Christina even is, given the name hasn't been said on screen. Well, this is the second movie in a row to mention, yet not actually introduce, Sam and Tara's mom. The one who was Billy Loomis' high school fling while he was still dating Sidney, resulting in Sam's birth. The storyline of 2022's Scream had Christina detached (and out of town) while Scream VI had her estranged from both of her daughters completely.
Anyhow, this off-screen matriarch is now building up some big buzz not only on the potential future casting front, should we finally meet her, but on the potential future Ghostface front, should we finally meet her. Because come on, you know it's a possibility!
---
Scream VI Cast Talk Spoilers: Who the Killer Was, Who Survived, and More
The post Scream VI Has Fans Searching Past, Present, and (Possible) Future Ghostfaces appeared first on Fandom.