Note: FULL SPOILERS follow for Scream VI. If you haven't seen the movie yet, beware, as this article discusses major details from the end of the film. 
Scream VI has hit theaters and proven in the process that the series continues to have a big following 27 years after it began, with the new film opening with a record opening weekend for the franchise, bringing in over $44 million at the domestic box office.
A new Scream movie of course means new killers, new victims, and new twists and turns. Read on for what four of the cast – Melissa Barerra, Jasmin Savoy Brown, Mason Gooding, and Dermot Mulroney – told us about what the film ultimately had in store for their characters and what it could mean for the future of the series.
Here's your last SPOILER warning!  
KILLER REVEAL
The Scream films have almost always had a pair of two killers working together, with Scream 3's solo killer Roman Bridger as the only exception. Scream VI shakes up this tradition by having a team of three different killers for the first time in the franchise, as we learn Detective Wayne Bailey (Dermot Mulroney), Quinn Bailey (Liana Liberato), and Ethan Landry (Jack Champion) were all the killers and that they are in fact the family of Richie Kirsch (Jack Quaid), one of the killers in 2022's fifth Scream film. It was Detective Bailey who orchestrated this new round of murders, aimed at ultimately killing Samantha Carpenter (Melissa Barrera) and her sister, Tara (Jenna Ortega), in retaliation for Sam killing Richie.
Scream movies are notoriously secretive productions, even for their own cast members at times, but Mulroney explained to Fandom that he was informed he was being sought out to play this film's primary killer from the start – with some major caveats regarding the specifics (or lack thereof) of what exactly he was being told.
As the actor recalled, "When I got the offer to play Bailey, they sent me part of the script. And they said, 'We need to tell you this, but nothing more… You're the bad guy. But you can't tell anybody!'"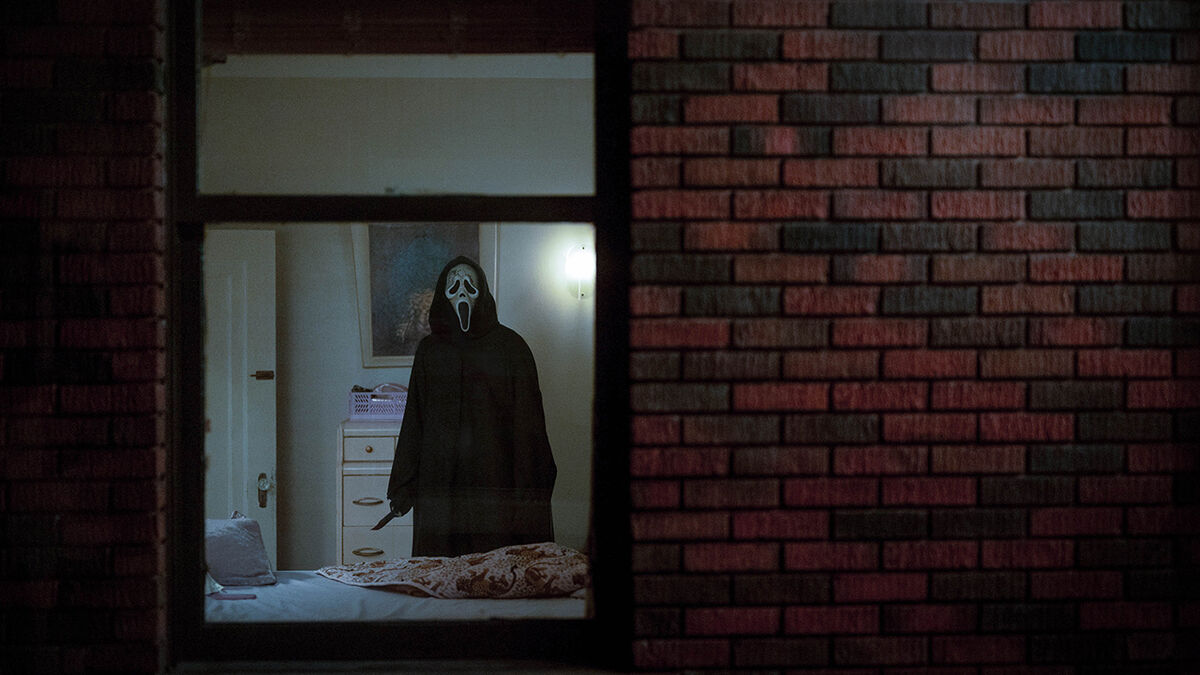 Even knowing he was being asked to play the true villain, Mulroney only had an early portion of the script to go by and more importantly, he recalled, "They cleverly didn't tell me what part I was playing! And then they sent me the script in three parts."
Mulroney said he then spent several days trying to figure out which part it would be, while waiting for more pages to arrive, recalling, "I'm reading it thinking, 'A dad? Oh, a psychiatrist, is that part they want [me for]?' He chuckled, remembering thinking, "There's this random detective part. That couldn't be it.' Then I go by until the third act arrives about on the fourth day and then I read the end. So I didn't know how and I didn't know who, but I knew that I was him. They wouldn't tell me what I was playing!"
Mulroney has been keeping his role as the killer a secret for so many months that now that he was being told he could finally discuss it, he admitted it's hard to let down his guard. "They said that I was… the spoiler part… I have trouble saying it!"
Added the actor, "It was a fun way to learn for sure. So it was its own face reveal. It got revealed at the end and it was my face. I was very surprised!"
TWIN MAGIC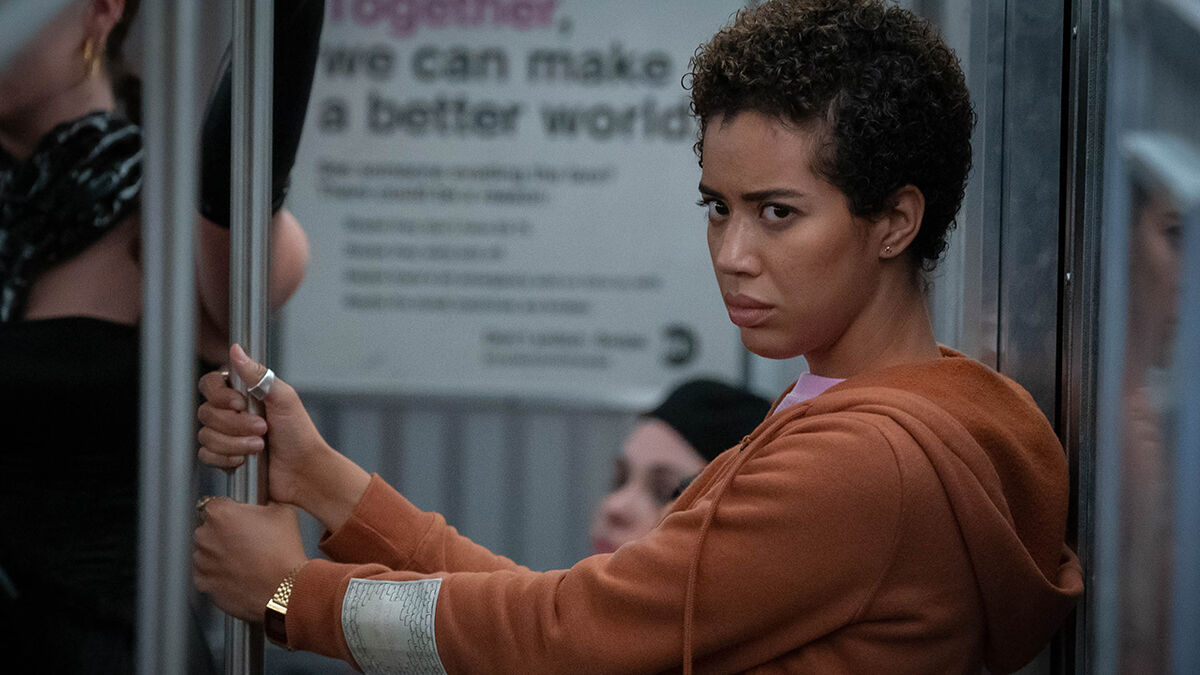 When Mindy Meeks-Martin discusses the rules for a long-running franchise in Scream VI, she notes that these days, pretty much any character can die, and it certainly seems like twin siblings Chad and Mindy have a lot to worry about. And indeed, Mindy is stabbed in the stomach at one point though we quickly see she is (by Scream standards) relatively okay. But Chad is rather brutally attacked in the film's climax, when, in a franchise first, we see two completely costumed Ghostfaces – revealed as Ethan and Quinn shortly after – working together, as they stab him multiple times.
However, at the end, we learn Chad has miraculously survived, as we see him being put in an ambulance, to the relief of Mindy, Sam, and Tara. This marks his character continuing a path as a clear parallel to Dewey Riley in this respect, as Dewey was also left for dead at the end of both of the first two Scream movies, only to be taken out, still alive, on a stretcher at the very end.
Jasmin Savoy Brown and Mason Gooding celebrated the Meeks-Martin twins making it through another Scream movie alive with a high five when I mentioned it. Gooding then joked, of his character's extreme injuries, "A Chad must be immortal. He is some sort of Eldritch God," as his onscreen sister replied, with a grin, "I don't understand it!"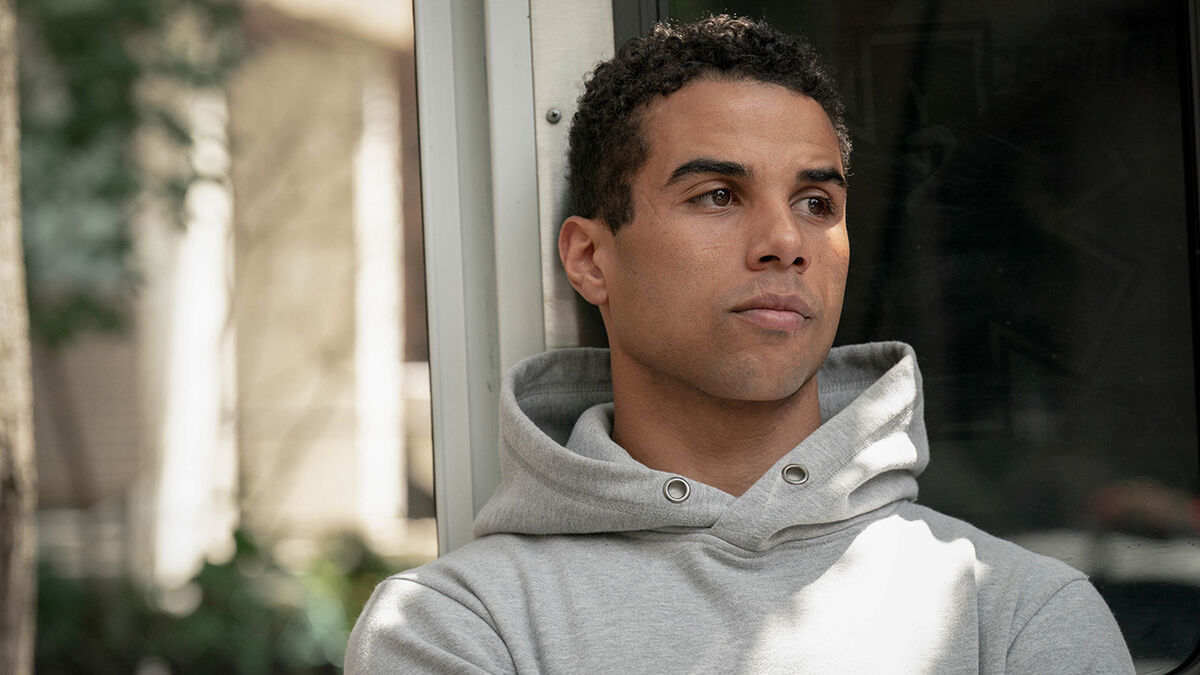 Added Gooding, "He is impervious. He's boosted his vitality stat, if you're an RPG fan, so high that any sort of like…" with Savoy Brown interjecting, "He takes a lot of vitamins and Ashwagandha."
Gooding recalled how filming Chad's final scene in Scream VI was tricky because he wanted to reflect what the character had gone through while still being asked to convey he would, presumably, live to fight another day. "It's funny, we filmed the scene where I'm coming out of the [theater] and into the ambulance. And we did it a few times and they were like, 'Mason, it's got to look like he might survive. So can you just liven it up a little bit?' I was like, 'Yeah! You stabbed me so many times though, I don't know how much I could [do]…'
Said Savoy Brown, "You can't really be cracking jokes. You hit the perfect balance! It was very moving and believable. You heard it here first. Mason Gooding. Moving. Believable!"
STABBY SAM 
In Scream VI, Samantha Carpenter is still struggling with her concerns about how much she might follow in the murderous footsteps of her father, Billy Loomis (Skeet Ulrich). She hasn't gone out and killed innocent people to date, to be sure, but the way she brutally retaliated against Richie when he tried to kill her – stabbing him 22 times and then slicing his throat – was, well, rather extreme.
In the new film, she still is hearing Billy's voice in her head goading her on and once more, by the end, she unleashes hell against a new group who target her and her sister, showing off her special talent for someone stabbing multiple times in an impressively quick manner first against Ethan (though it is Tara and Kirby Reed who finish him off) and then – while wearing her father's Ghostface mask and robes, no less – against Bailey, who she stabs over and over again before plunging a knife into his eye. Quinn being taken out by Sam with a gunshot to the head feels rather merciful by comparison!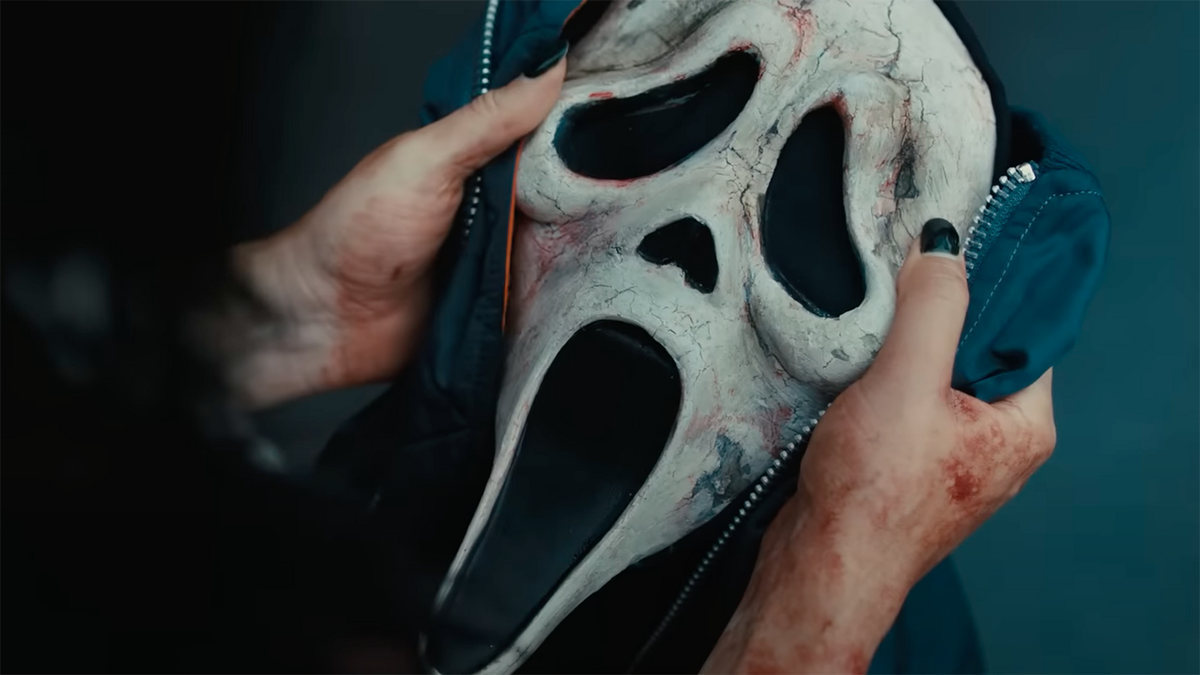 The final moments of Scream VI reveal Sam has taken Billy's mask with her – though in the end, she drops it and leaves it behind as she walks off with Tara. So should we feel like Sam has truly moved beyond her concerns about her true nature or is there always going to be a part of her wrestling with that? Barrera said, for her part, "I think that's always going to be a part of her."
In that moment, Barrera explained, "I think her dropping the mask at the end symbolizes her choosing her sister, her love for her sister and her family, over the darkness," before p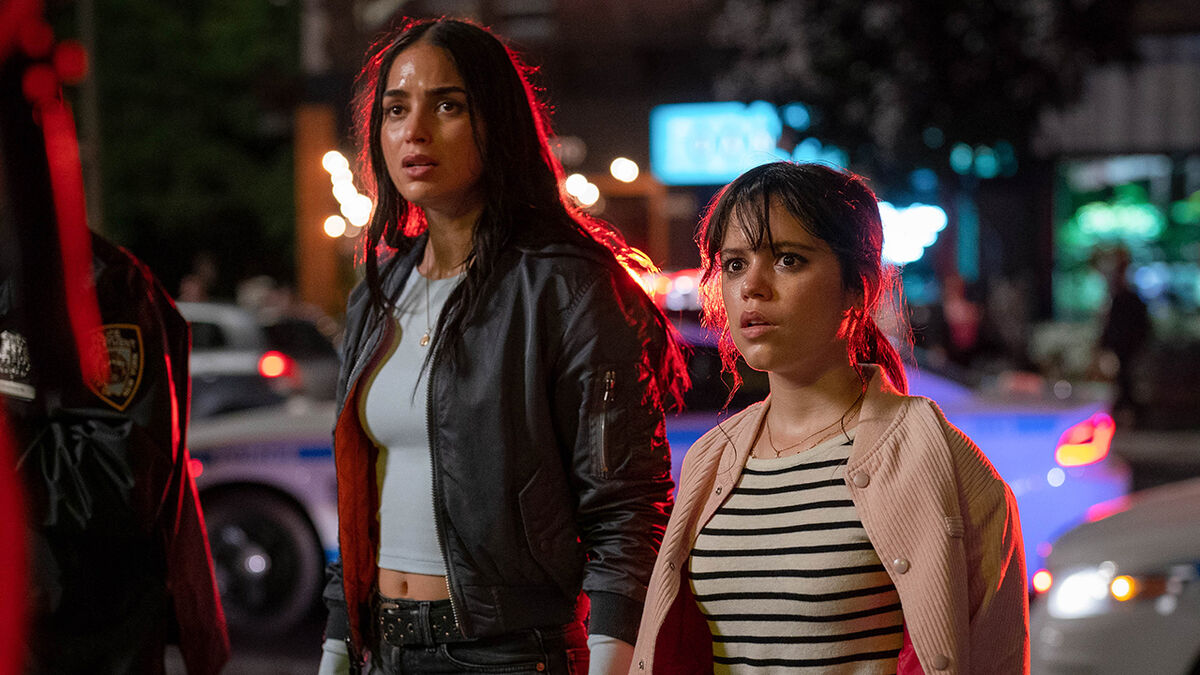 ausing and adding, "For now."
Added Barrera, "I think the beauty of the Scream movies is that anything can happen. And so if we're lucky enough to get to do another one, then we'll see…"
Based on the terrific opening weekend box office of Scream VI, It's looking almost certain we will indeed have that opportunity.
---
Scream VI Stars on Who Should Play Their Stab Movie Counterparts
The post Scream VI Cast Talk Spoilers: Who the Killer Was, Who Survived, and More appeared first on Fandom.